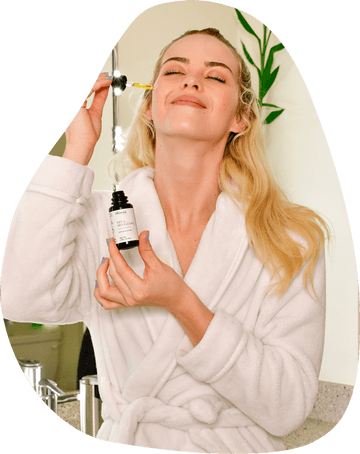 Our promise
We are committed to offering only natural high quality products, free from toxins, chemicals, artifical fragrances and colors. We only use oils and butters from sustainable suppliers, who are transparent about their practises. All our blends are formulated by My Aromaz founder, who is a certified aromatherapist, to ensure quality and therapeutic value.
I love the lavender aroma
"I use my calm - diffuser oil blend in the evenings while I unwind and relax at the end of my long days. It's something I look forward to now, especially using it in my volcanic rock bracelet. I love the lavender aroma that is just so settling."
Helps with motion sickness
"I gave this to my 14 year old son who gets car sick and he felt much better. I also tried it and loved the smell! Will definitely buy again."
Thank you dear
"I absolutely love this face oil, it's rich,
And l the pain oil is amazing 🤩
Thank you so much zena"
Love love love this!
"I absolutely love this face oil, it's rich, nourishing and soothes my skin without any greasy effect. Real little drops of heaven for my face and neck!"
Lovely oil for massage!
"This is my favorite oil for muscles pain! I use it after working out and it works like magic on my sore muscles. I would imagine it to be really effective for a massage. I just wish it was sold in larger bottles."
Instant Repair!
"I love how this luscious boxy butter instantly repaired my severely dry skin! It now looks so smooth and silky.. I am obsessed!!❤️❤️ thank you, Myaromaz!"