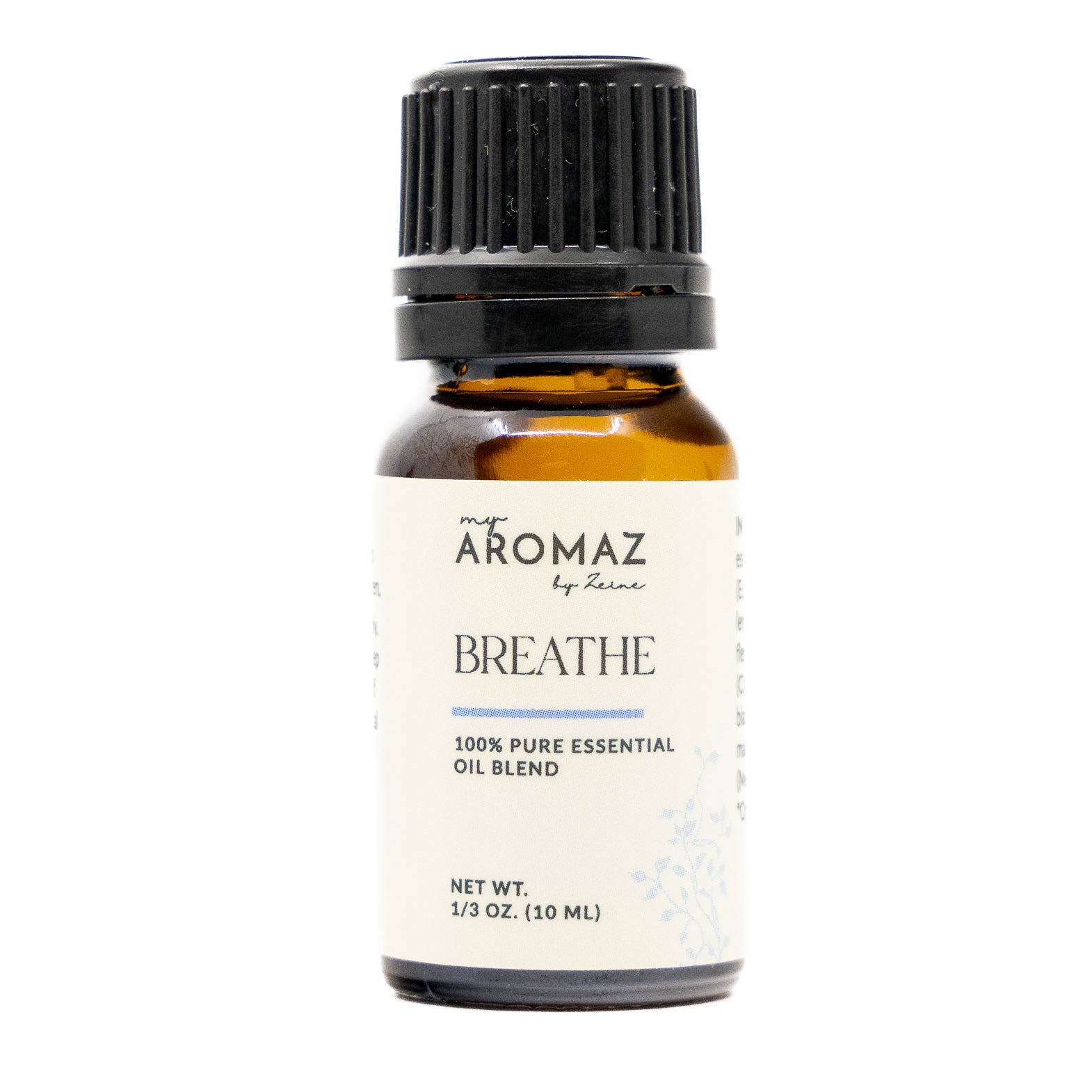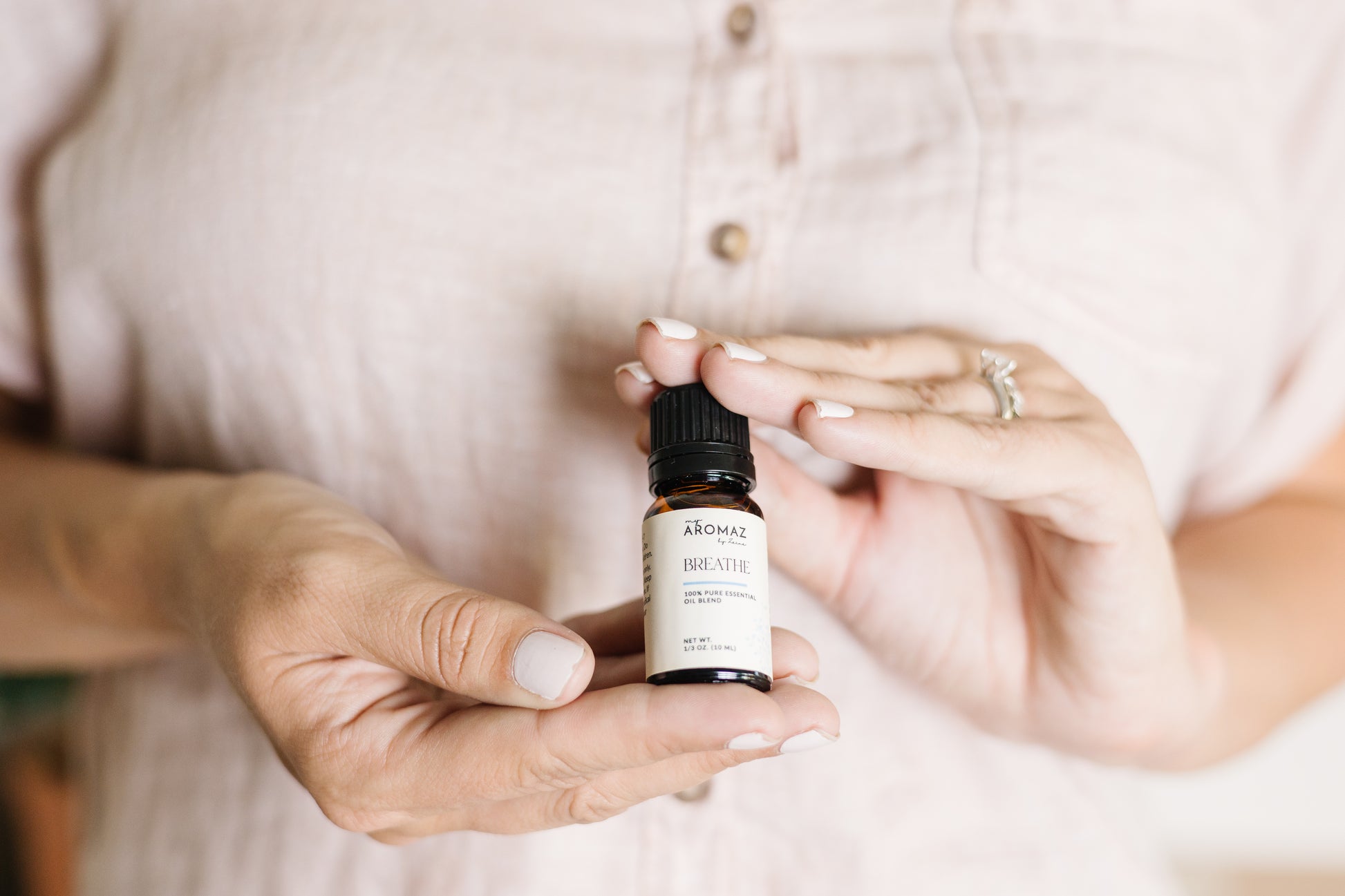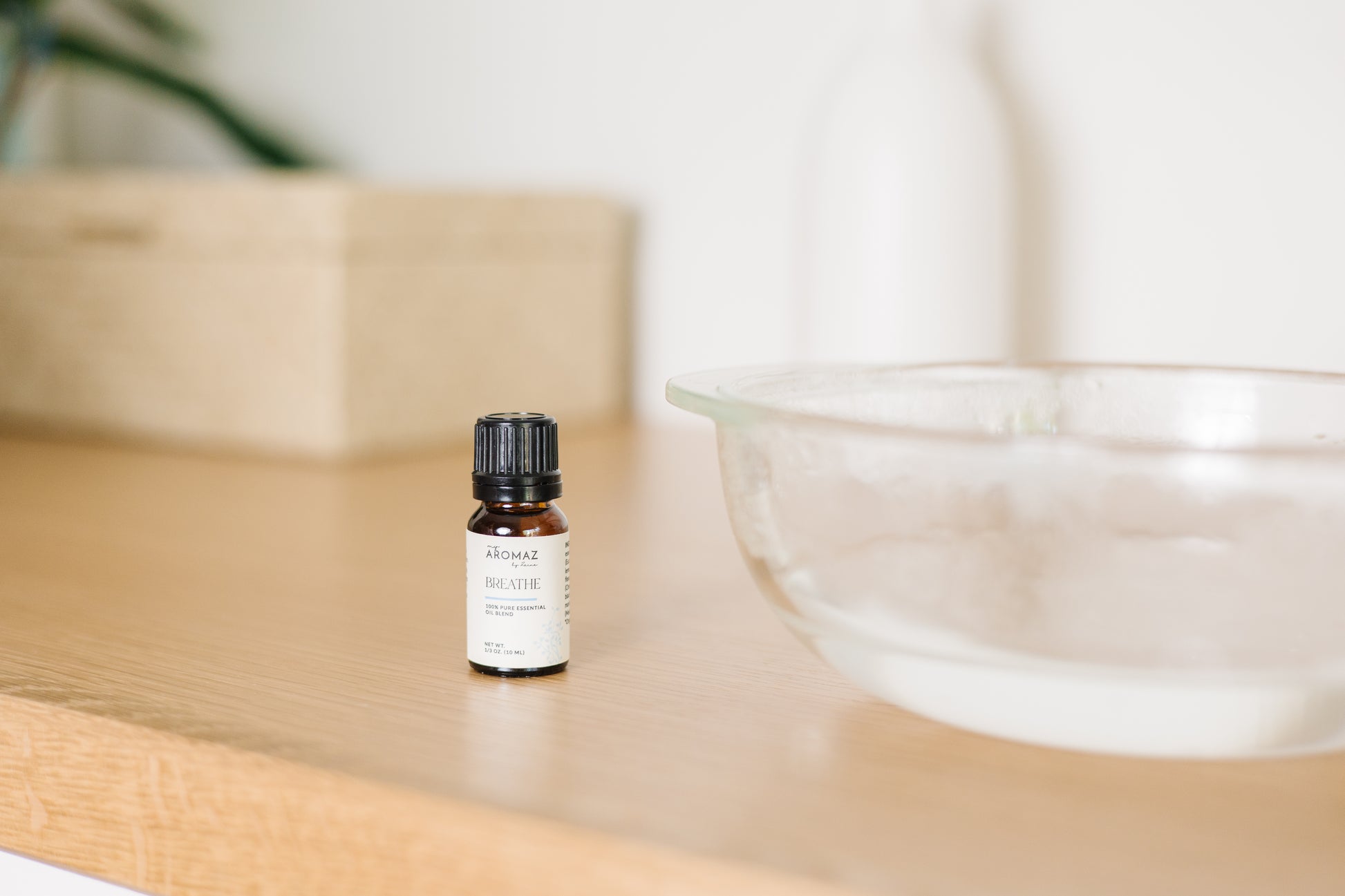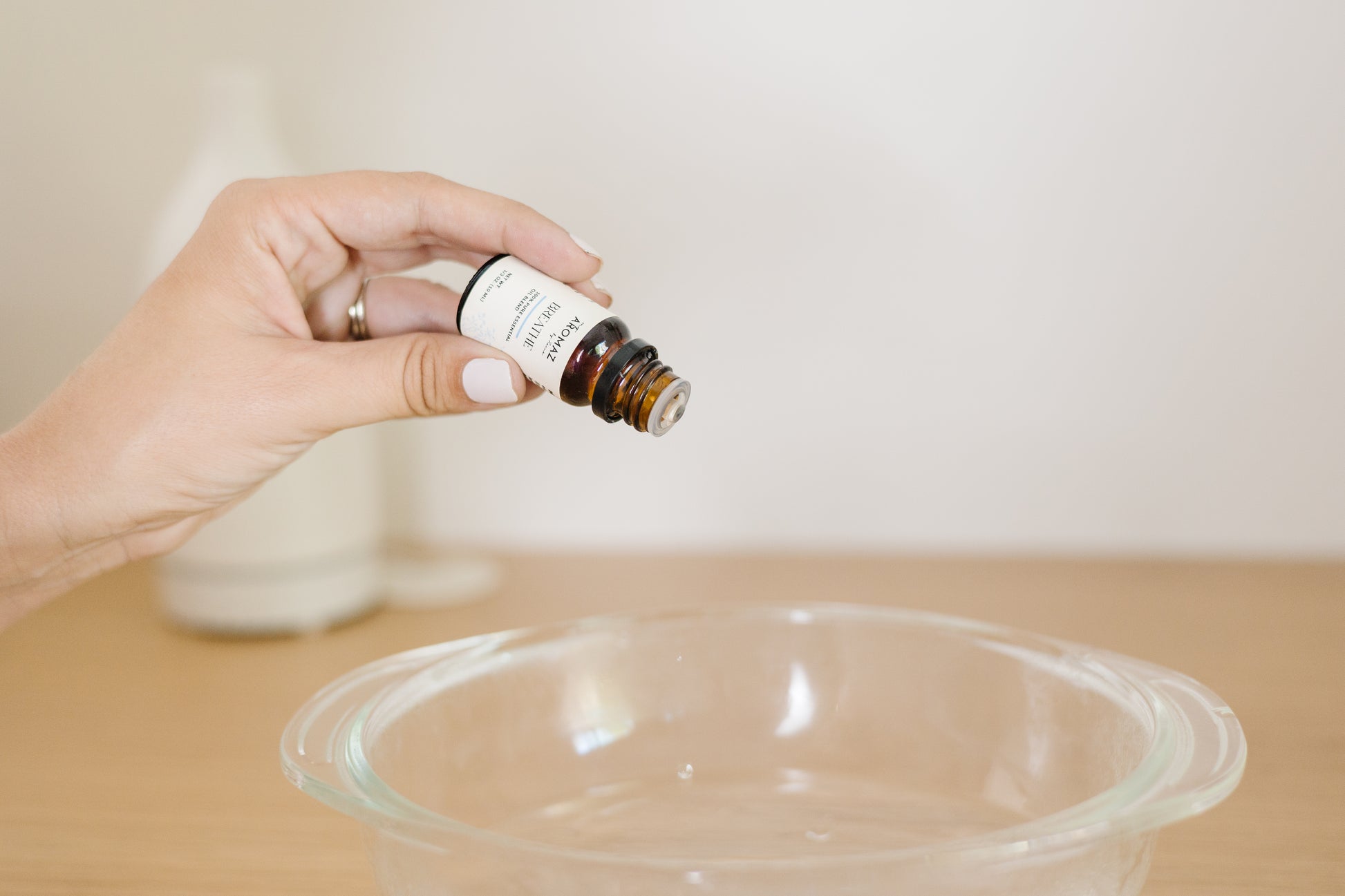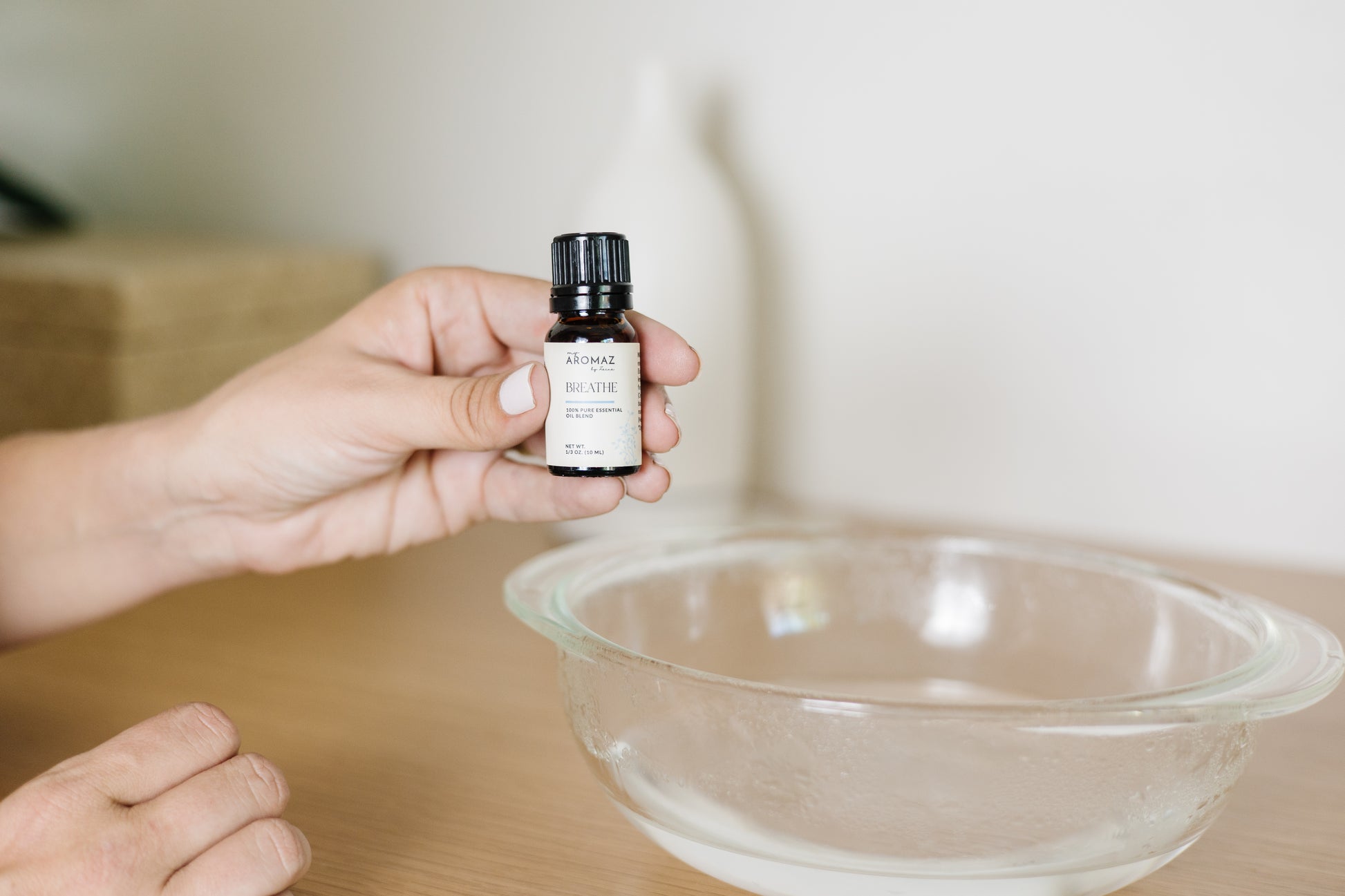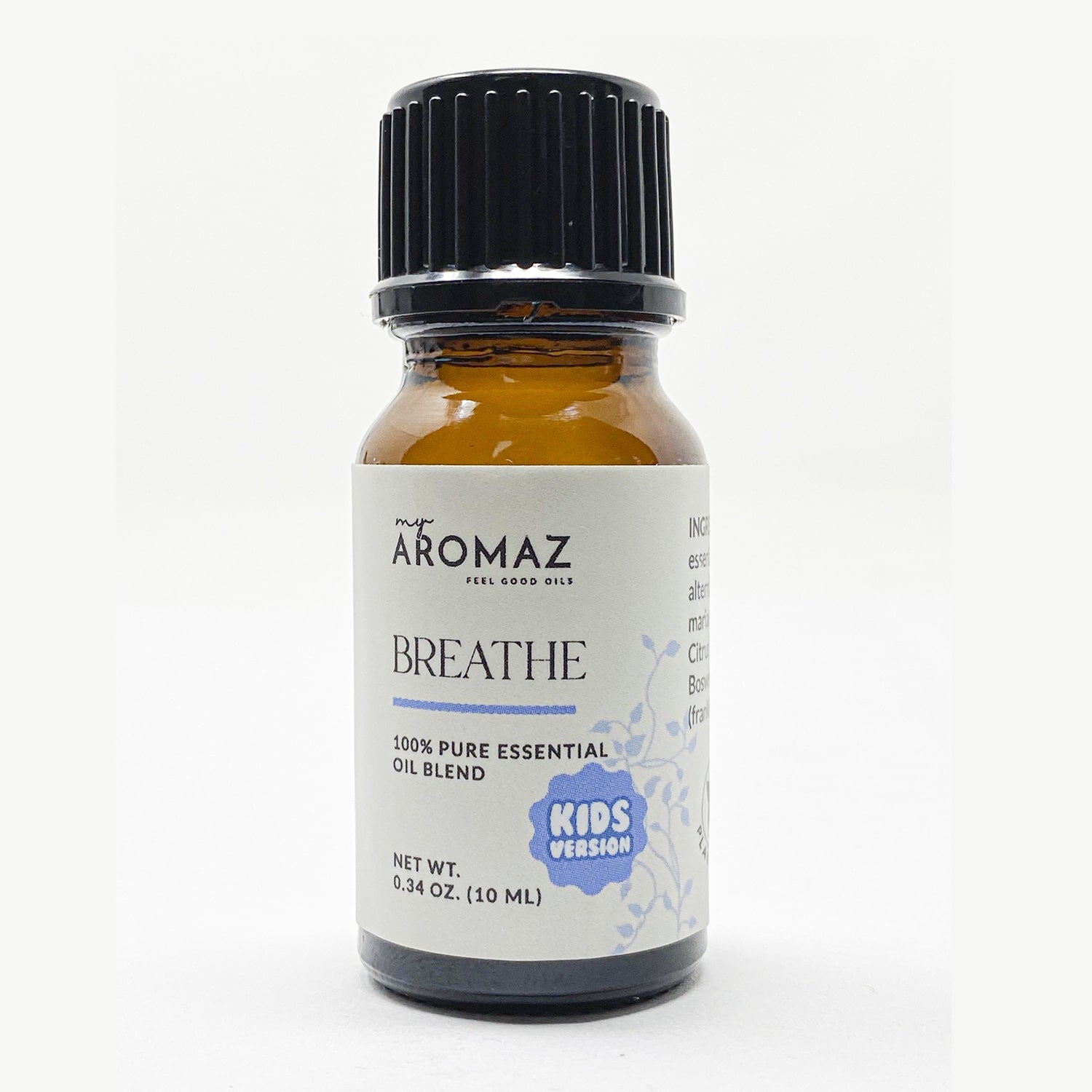 Breathe - Essential Oils Blend for Diffuser
 Breathe | 100% pure Essential Oils Blend 
Sale price
$20.00
Regular price
About Breathe - Essential Oils Blend for Diffuser
Our Promise
Product Features & Benefits
Ingredients
Suggested uses
Directions & Safety
Breathe easy with our invigorating and refreshing essential oil blend, named Breathe! Formulated with a powerful combination of essential oils, this blend offers great respiratory support. Give your body the opportunity to heal itself with the use of natural aromatherapy remedies.

The fresh and cooling scent of eucalyptus, combined with the bright and citrusy aroma of lemongrass, provides a rejuvenating and uplifting experience. The amazing strong scent of ravintsara complements the earthy and balsamic fragrance of black spruce to create a balanced blend that is both grounding and energizing. To complete the blend, we've added the cleansing and purifying scent of tea tree oil.

This therapeutic grade blend is perfect for use in a diffuser if you're looking for respiratory support or want to help clean the air in your home when someone is sick.

Kids version available

Disclaimer: These statements have not been evaluated by the FDA and are not intended to diagnose, treat, cure, or prevent any disease or health condition.
We are committed to offering only natural, high-quality products free from toxins, parabens, artificial fragrances, and colors. We only use oils and butter from sustainable suppliers who are transparent about their practices. All our blends are formulated by MyAromaz founder, who is a certified aromatherapist, to ensure quality and therapeutic value.
● Made with 100% pure, undiluted therapeutic essential oils.
● Provides respiratory support when you have seasonal allergies, a cold, or simply need to breathe better
● Helps purify the air in the room
● Grounding effects on body and mind
● Cool, refreshing medicinal aroma, with eucalyptus as dominating scent
● The oils in this blend support the body's defense mechanisms
● High 1.8 cineole content in the adult blend helps ease congestion

Message us any time of the day to get a soothing feeling for your overall health.
Phone: 9496326439 or send us an e-mail on team@myaromaz.com
100% pure essential oils of

● Eucalyptus* (Eucalyptus globulus)
● Lemongrass* (Cymbopogon flexuosus)
● Ravintsara* (Cinnamomum camphora)
● Black spruce (Picea mariana)
● Tea tree (Melaleuca alternifolia)

*Certified Organic ingredients

Kids blend:
● 100% pure essential oils of
● Tea tree* (Melaleuca alternifolia)
● Black spruce (Picea mariana)
● Lemon* (Citrus limon)*,
● Frankincense* (Boswellia carterii).

*Organic ingredients.
The kids blend is recommended if you are diffusing the blend around children (under 12 years old).

Directions:
● See suggested uses for directions on each use. If using at night in a diffuser, make sure your diffuser has a timer so it's not on all night.

Safety Considerations:
● Not for use on skin unless diluted.
● Use the kids version for children under 12
● Ok to use the regular version for adults and children 12 and above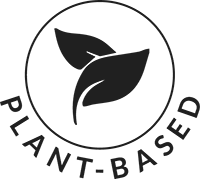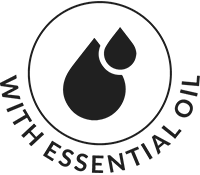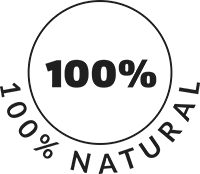 Consumers Corner
At My Aromaz, our team believes in the strength of real experiences and firsthand testimonials. We want to share the stories of the people who have embraced our products.

It's Whar We Do
We treat our customers with genuine love and care, and seeing their health improve fills our hearts with happiness. If you plan on having a nice and soothing feeling, join us to enhance your self-care for more amazing sensations!
Your Road Towards Better Health
Don't hesitate to contact us any time of the day and consult with us about your preferred oils that may help you achieve your overall health.