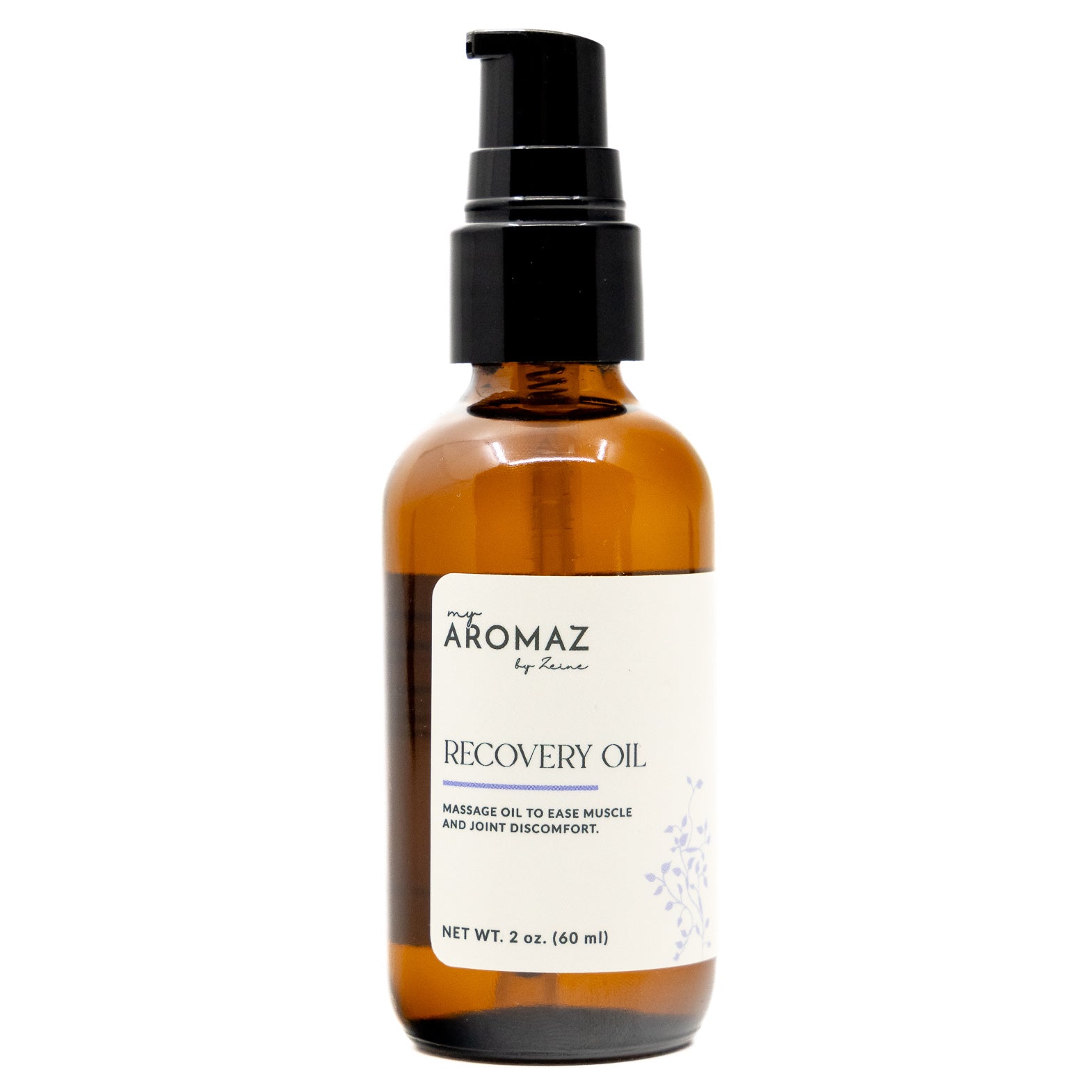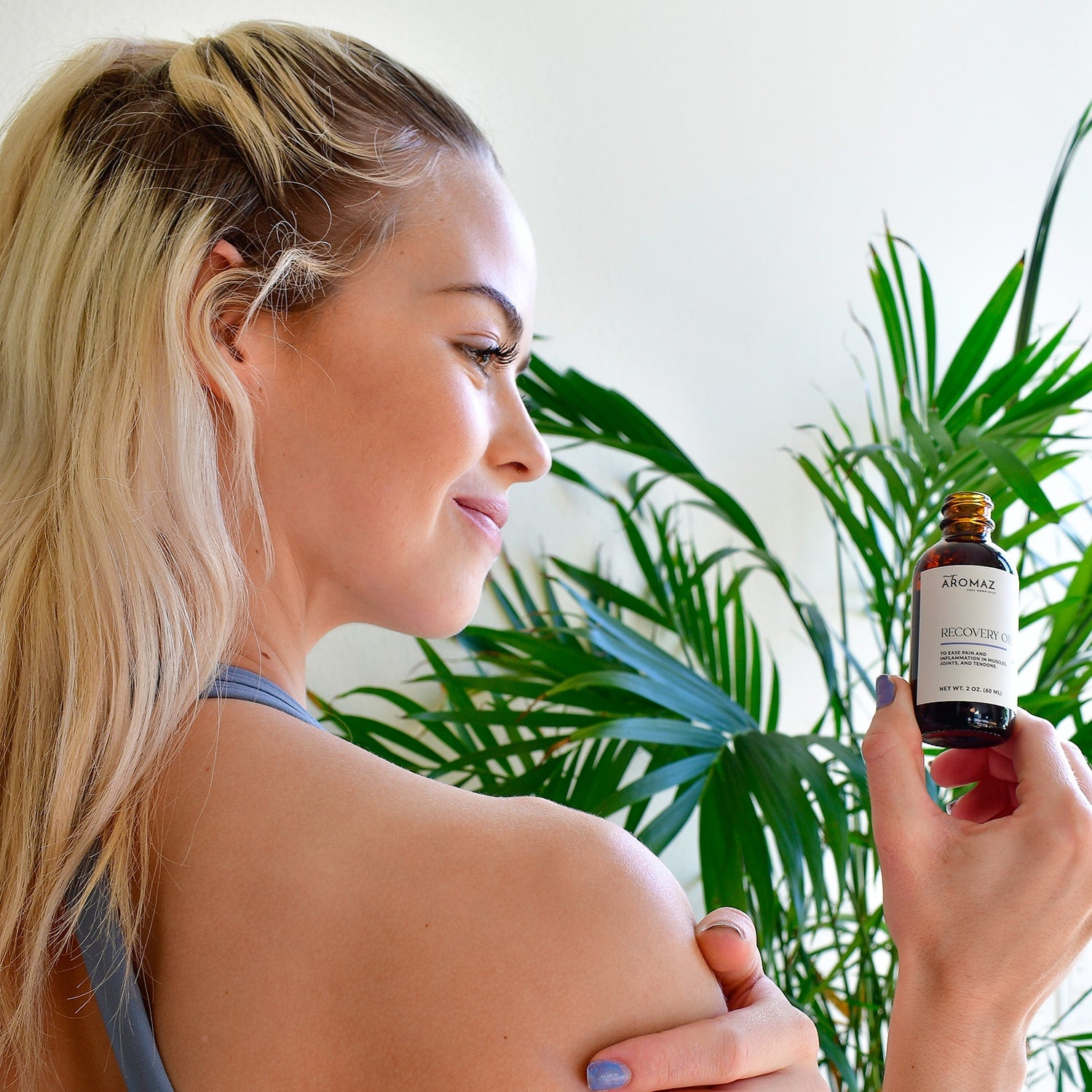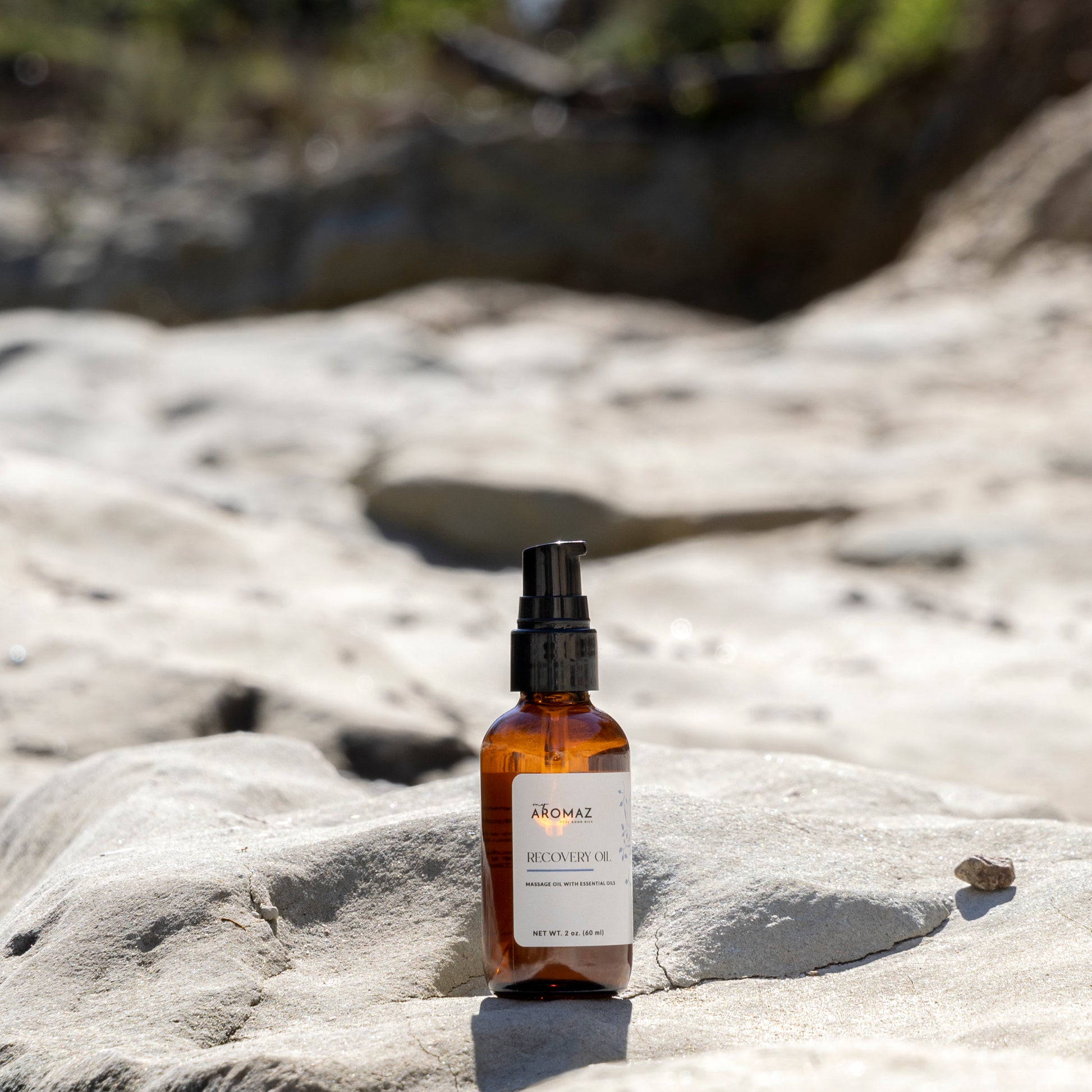 Recovery Oil with Pure Essential Oils
Recovery Oil | With 100% Pure Essential Oils | Pure Aromatherapy Blend
Sale price
$26.00
Regular price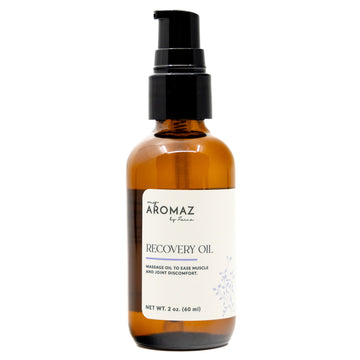 Recovery Oil with Pure Essential Oils
Sale price
$26.00
Regular price
About Recovery Oil with Pure Essential Oils
Our Promise
Product Features & Benefits
Ingredients
Suggested uses
Directions & Safety
Recovery Oil is a powerful blend of natural ingredients designed to soothe tired and achy muscles and joints. The Oil is perfect for anyone experiencing pain or soreness in their muscles or joints, whether due to a workout or more ongoing pain issues.

Experience the power of natural ingredients with our Recovery Oil. Just like all of our products, this blend is 100% natural. Additionally, the new packaging of our product includes a treatment pump closure for easy application.

Disclaimer: These statements have not been evaluated by the FDA and are not intended to diagnose, treat, cure, or prevent any disease or health condition.
We are committed to offering only natural, high-quality products free from toxins, chemicals, artificial fragrances, and colours. We only use oils and butter from sustainable suppliers who are transparent about their practices. All our blends are formulated by MyAromaz founder, who is a certified aromatherapist, to ensure quality and therapeutic value.
● Promotes muscle recovery, making it ideal for post-workout use.
● Helps soothe muscles and joints, providing relief from pain and discomfort.
● Nourishing and moisturizing also care for your skin while offering therapeutic benefits.
● Contains calming and anti-inflammatory properties to provide relief.

Message us any time of the day to get a soothing feeling for your overall health.
Phone: 9496326439 or send us an e-mail on team@myaromaz.com
Our Recovery Oil consists of the following:

● Calendula flower* (Calendula officinalis flower extract)
● St. John's Wort Flower* (Hypericum perforatum flower extract)
● Arnica Flower* (Arnica montana flower extract)
● Sunflower Seed Oil* (Helianthus annuus seed oil)
● Extra Virgin Olive Oil* (Olea europaea seed oil*)
● German Chamomile (Matricaria Recutita)
● Lavender *(Lavandula angustifolia)
● Ginger* (Zingiber officinale)
● Helichrysum* (Helichrysum italicum)
● Vitamin E* (Tocopherols)

*Organic ingredients

Directions:
● Apply a small amount of the oil to the area experiencing pain or discomfort
● Gently massage the oil into the skin using circular motions
● Repeat the application as needed, up to four times a day

Safety Considerations:
● External Use Only. Avoid contact with eyes and open skin.
● Arnica Oil has the potential to stimulate blood flow. It's best to consult a physician before using this blend if taking blood thinning medication.
● If pregnant or under medical treatment, consult your physician.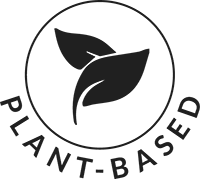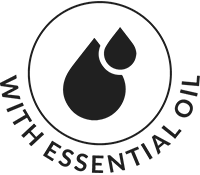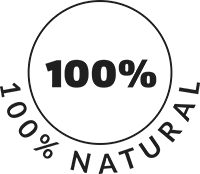 Consumers Corner
At My Aromaz, our team believes in the strength of real experiences and firsthand testimonials. We want to share the stories of the people who have embraced our products.

It's Whar We Do
We treat our customers with genuine love and care, and seeing their health improve fills our hearts with happiness. If you plan on having a nice and soothing feeling, join us to enhance your self-care for more amazing sensations!
Your Road Towards Better Health
Don't hesitate to contact us any time of the day and consult with us about your preferred oils that may help you achieve your overall health.